I got a virus which I was successfully able to remove from my system but now Windows Media Player doesn't work.
I get the following error: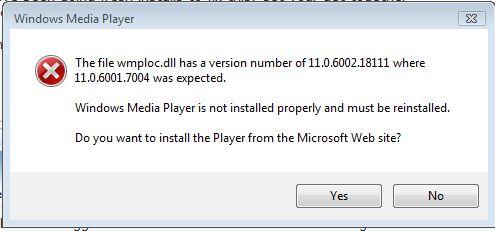 Clicking yes just takes me to their website where there isn't a version of WMP for Vista, only for XP.
From what I've found there isn't a way to reinstall WMP for Vista. Is there a way to repair this error?
My Computer