My mother is having problems with her laptop, she said she could shut it down last night so unplugged it and left it over night, and today when she started it up everything was fine apart from a dark screen.
I have been on teamviewer trying to get to the bottom of it. Fn and arrow keys apparently adjust the brightness temporarilly but it just defaults back. I ran some windows check for solutions and it threw up this warning which indicates to me it could be a video card issue.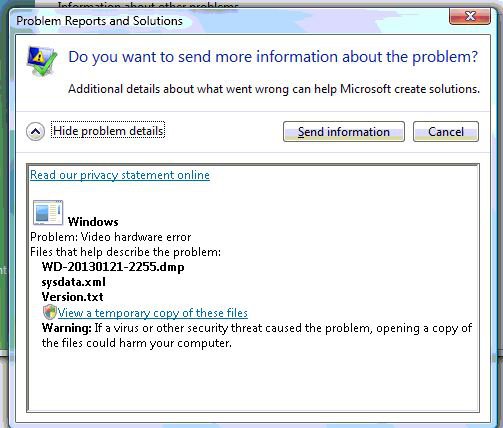 It also said something about Skype, so I updated that. I ran CCleaner and the SF_diagnostic tool. I have attached the zipped file to this thread. can anyone offer any insight to the possible cause of this because I'm stumped?
View attachment STU9000.zip
She is using Vista.
My Computer