I have had a series of malware attacks. Despite good security (yeah, right!) from McAfee and Spy Sweeper, I now find that my IE homepage is locked and I cannot do a registry edit to unlock it. It says I cannot access it. I find that this is true anywhere in the registry!
I have fiddled with security permissions, but they don't seem to give me access.
Any help would be greatly appreciated!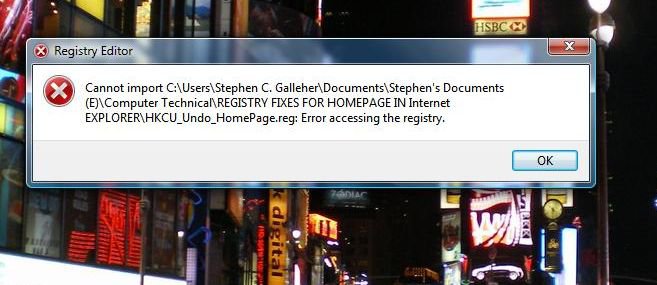 My Computer