Hello!
I recently restored my computer to factory new because of a other problem I had before with the internet only saying
Local Only
Once I restored it, I cannot use my audio like I said in the title. Here are some screenshots on what I mean: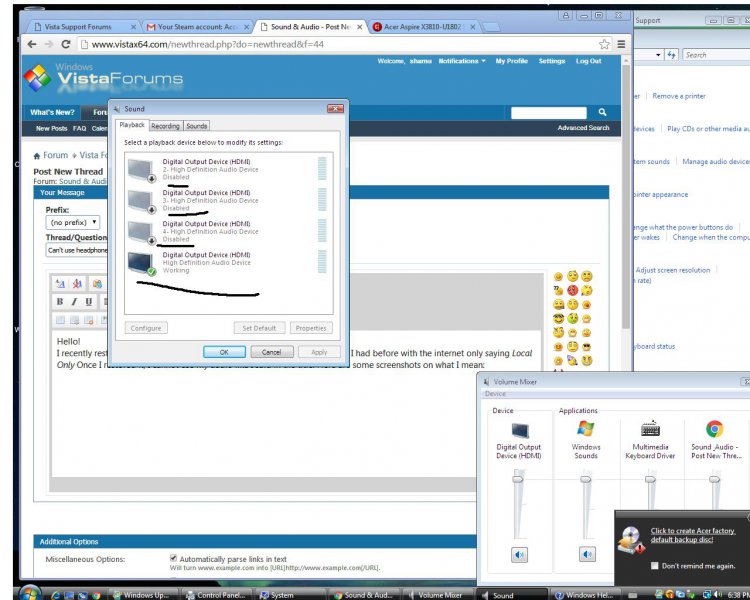 I have also looked around for my RealTek Audio Manager and I couldn't find it anywhere but in my uninstall tab and in my Program Files folder.
I hope you guys can help me with my problems!

Thanks,
Jacob.
My Computer
Manufacturer/Model

Gateway SX2800