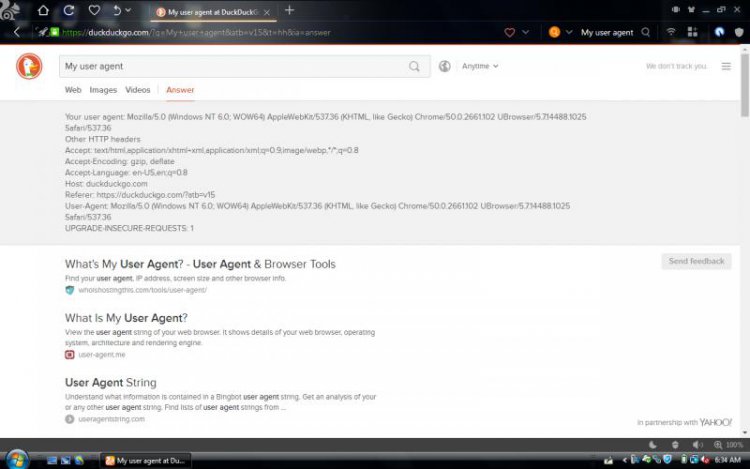 I've been using a Chrome based browser called UC Browser for some time now as a backup browser.
Today, it just updated for me, and to my surprise it's now based on Chrome 50, and still works flawlessly on Windows Vista.
As of writing this, the current version is 5.7.14488.1025, and can be obtained
here
.
Last edited:
My Computer
Operating System

Deepin 15.5

CPU

AMD Ryzen 7 1700 8-Core Processor

Motherboard

ASUS ROG STRIX B350-F

Memory

16 GB DDR4

Graphics Card(s)

EVGA GeForce GTX 660 SC

Screen Resolution

1920x1080