How to Reset the Favorites Favicons in Vista and Windows 7
​

Information
This will show you how reset the favicons in the Favorites website links by wiping them out so that they will reload again the next time you visit the website so that they will display correctly again. The Favorites folder is at: C:\Users\(user name)\Favorites.

Note
A

favicon

is a small unique 16x16 pixels

.ico

(icon) file that appears in the Internet Explorer address bar and added Favorites links from that particular website.

Favicons are stored in the

hidden protected operating system file Temporary Internet Files

folder below:

C:\Users\

(User-Name)

\AppData\Local\Microsoft\Windows\Temporary Internet Files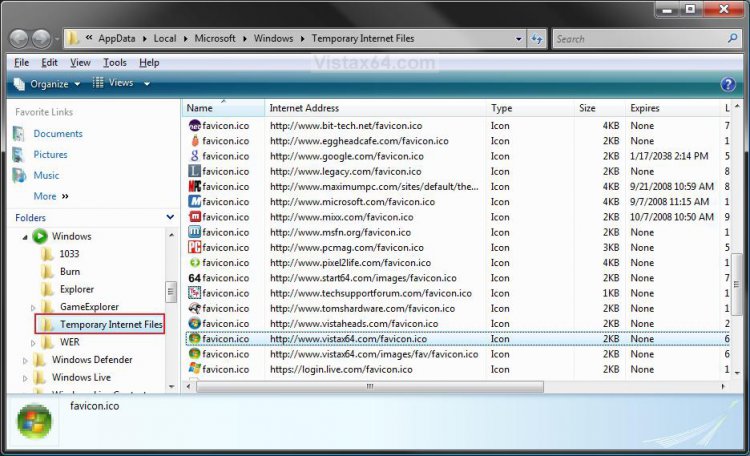 EXAMPLE:

Favorites Favicons in the Start Menu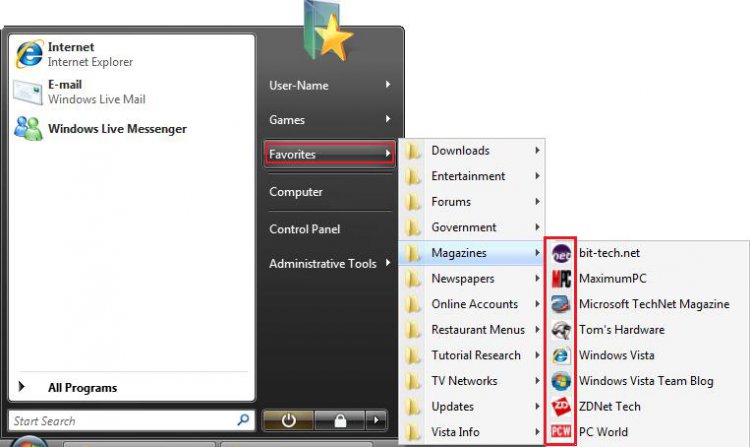 ​

​

EXAMPLE:

Favorites Favicons in Internet Explorer
​
​
Here's How:
1.
Close the
Favorites
folder and all
Internet Explorer
windows if open.​
​
2.
Open the Control Panel (Classic View-Vista) or (Icons view-Windows 7)​
​
3. Click on the Internet Options icon.​
​
4.
Under the
Browsing History
section, click on the
Delete
button. (See screenshot below)​
​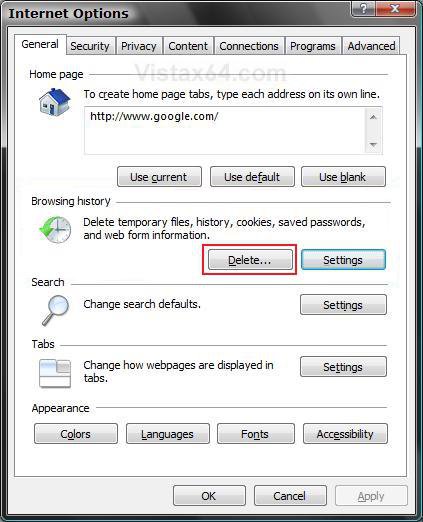 ​
5.

In Internet Explorer 7
​
​
A) Click on the Temporary Internet Files Delete Files button. (See screenshot below)​
​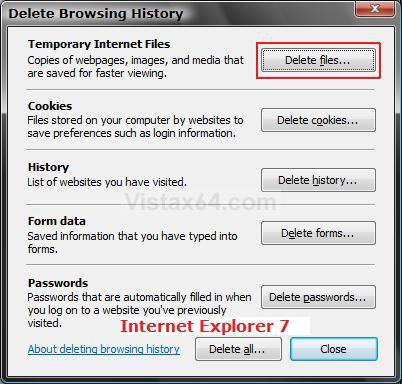 ​
B) Go to step 7.​
6.

In Internet Explorer 8 and Internet Explorer 9
​
​
A) Check the Temporary Internet files box and click on the Delete button. (See screenshots below)​
​
7.
Click on
OK
. (See screenshot below step 4)​
​
8.
The Favorites favicons are now reset. You can now open Internet Explorer to start letting them reload as you visit each website again.​
​
That's it,
Shawn
Last edited: