Image your system with free Macrium
Over the years I have experimented with different imaging programs. I started out with Norton Ghost which works very well, but is quite heavy handed. Backup and restore cycles are usually approximately one hour and it takes quite some time before you understand the intricacies of the product. I have also used Paragon and Acronis true Image. Both of those are in the same league as Ghost. They do provide though a large collection of function – which, I guess, is part of the reason why they are complex and slow.
One that is easy is the Maxtor One Touch Manager that comes with the Maxtor One Touch Disks. My wife loves it because once it is set up, all you have to do is push the button on the One Touch Disk and off it goes.
Not quite the same but very easy is Macrium. Below you find the four steps to set it up and the one step to run it thereafter. You will notice that the handling of Macrium is as easy as can be. To download the free Macrium, you go to this site:
http://www.macrium.com/reflectfree.asp
There is also a paid version with more functions. But for the normal backup/restore, the free version is sufficient.
I did not document the restore function, in part, because I cannot take any screenshots during that phase. But it is very simple and self explanatory. All you need to do is set your BIOS boot sequence to boot from your CD reader, put the CD in (the one you burnt – see the first picture) and off it goes. The CD loads a Linux based Wizard that will guide you thru a few simple questions.
Performance when you take the image should be in the 10 minute range for an average system. Restore is about 20 minutes without prior image verification and twice as long with prior image verification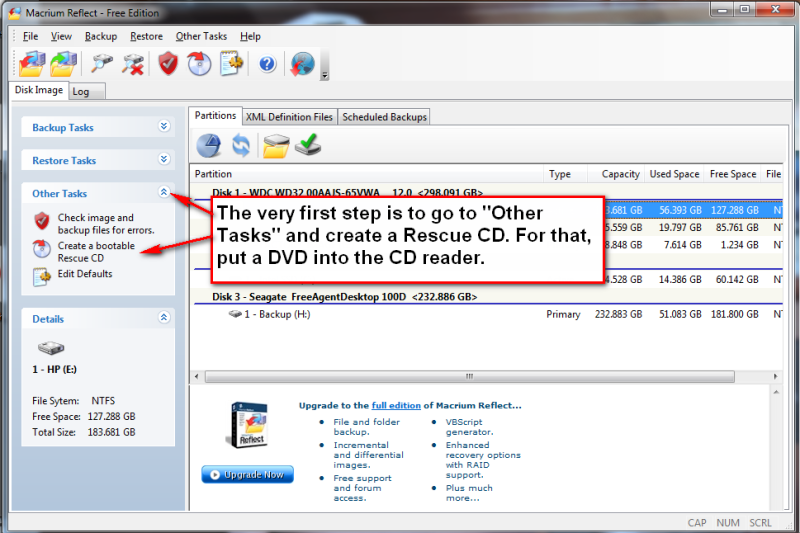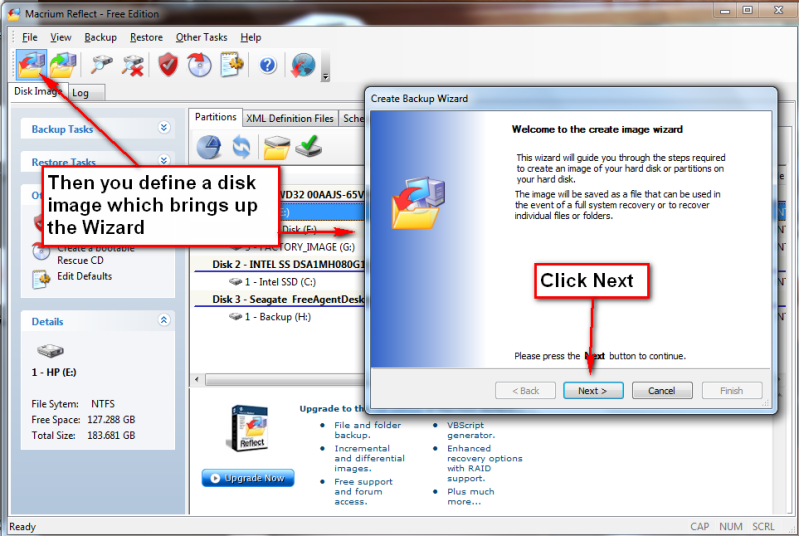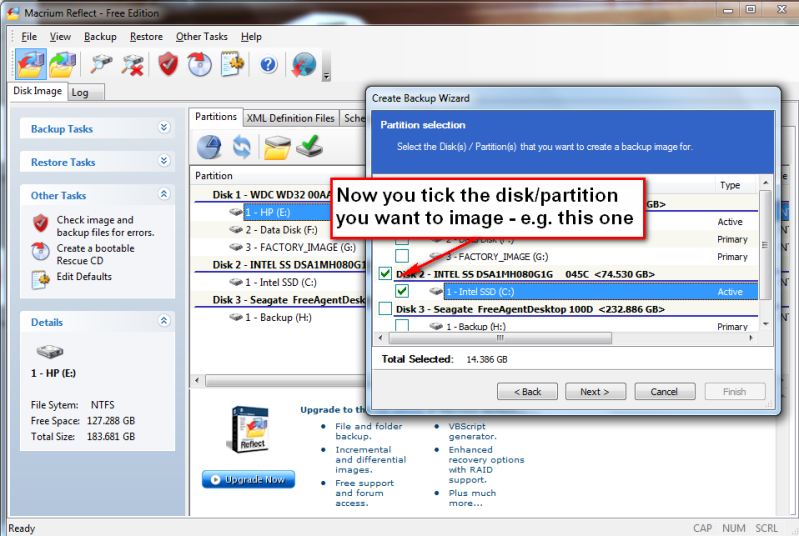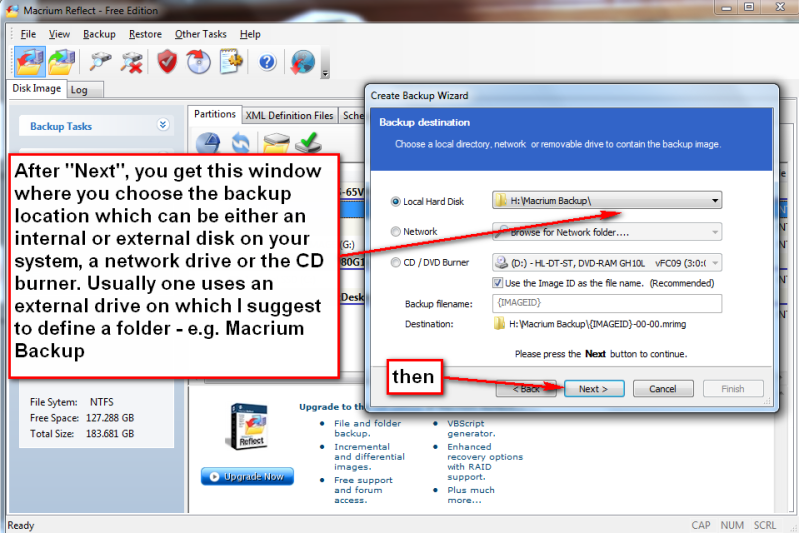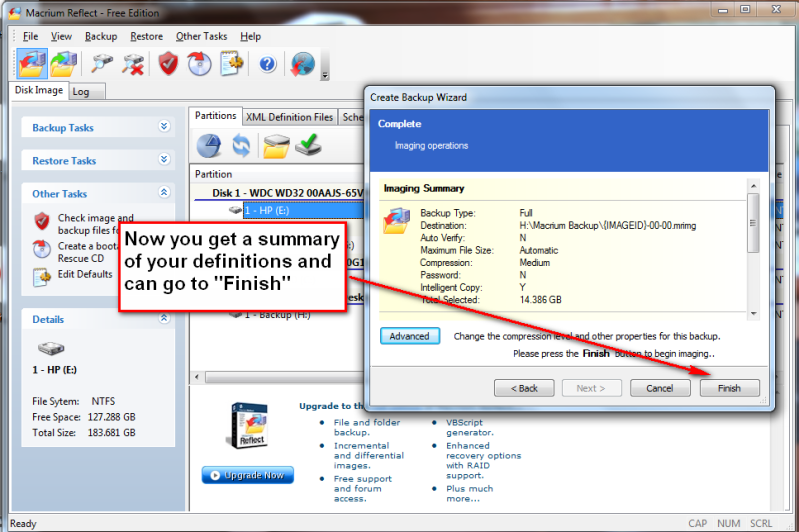 My Computer
Manufacturer/Model

Dell

CPU

Q6600

Memory

4GB

Monitor(s) Displays

HP w2207h

Hard Drives

2x250GB HDDs
1x60GB OCZ SSD
6 external disks 60 to 640GBs

Other Info

Also 1xHP desktop, 1xHP laptop, 1xGateway laptop