What bad, bad,habit?
Vista Guru


I receive automatic notification from the MSRC for upcoming Security Bulletin releases via their Windows Live Alert Service. I subscribe to the service with two different email accounts - Windows Mail and Windows Live Mail.
This is the text content from the most recent MSRC advisory as received via
Windows Mail;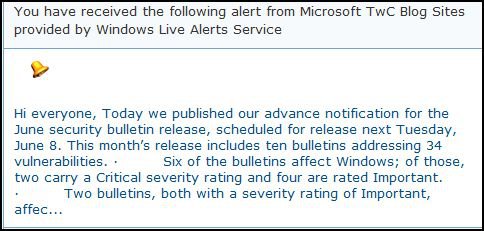 .....and this is the latest text content for the same advisory as received via
Windows Live Mail [Hotmail];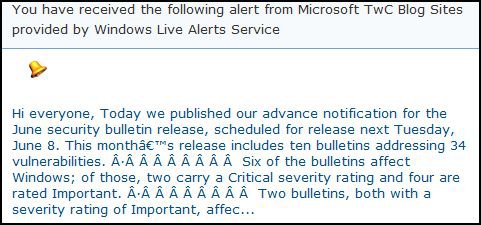 As is clearly obvious, the text in the latter email is quite corrupted and unreadable. Is this an email account settings problem? It's got me beat.

Incidentally, get ready for a load of Security updates, some critical, set for release Tuesday 8 June 2010 and affecting Windows, Windows Office and Internet Explorer.