Hello,
My remote desktop, which was operating OK for some time, is now failing to connect.
There is insufficient evidence as to the cause. The error message is not helpful (screen shot).
I could not find any error codes in Event viewer at Application and service logs > Microsoft > Windows >
Remote assistance.
The connection is from a Vista premium laptop to a Windows 10 desktop.
Both computers are on a local network and are in a common Workgroup.
Ping from the remote to the host works.
Access to shared folders on the host from the remote works.
Remote access on the host computer is on.
I tried to connect with the firewall off - failed.
The RDP-Tcp port number in the registry is 3389
Netstat does not show port 3389 as listening. If this is the problem, How do I get it into a "Listening" state?
However, I think it is only needed if I am trying to remote access via the network and not via the local network.
The host pc name is Frankspc the user is Frank
The remote pc name is Charlottespc the user is Charlotte.
Any help to get the connection re-established will be much appreciated.
Frank C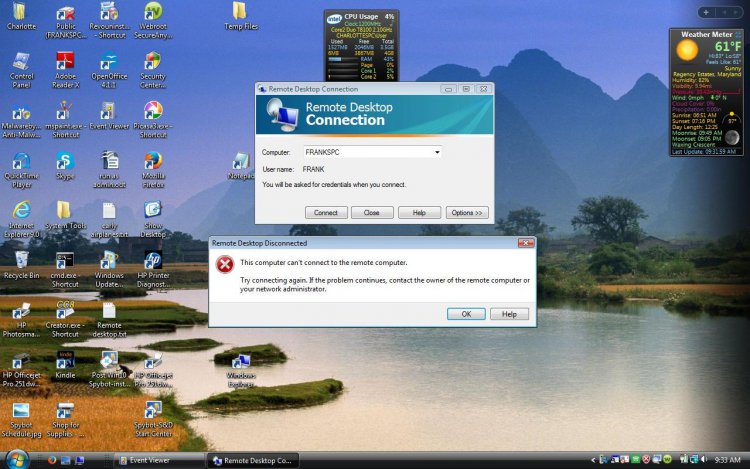 My Computer