How to Pin a Program to the Start Menu in Vista
​

Information
This will show you how to add or remove a pinned program or program shortcut to the left white area of the Start menu to make it easier to open.

Note
This does not work in the Classic Start Menu.
It is best to Pin the actual source EXE for the program and not a shortcut to the program. It is easier for a shortcut to be moved or deleted, causing the pinned program shortcut in the Start menu to not work anymore.

Tip

EXAMPLE:

Pin area of the Start Menu


NOTE:

This is the left white side of the Start menu. To change the size of these icons to be large or small, see

:

How to Display Small or Large Icons in the Vista Start Menu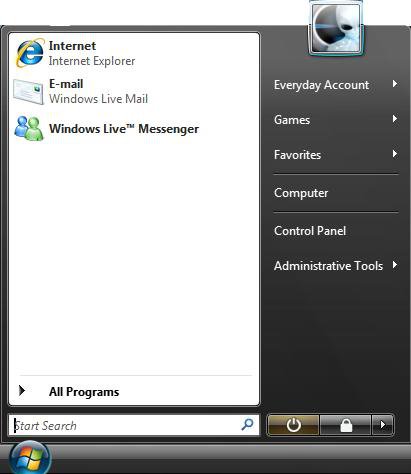 ​
​
OPTION ONE
How to Pin a Program to the Start Menu
1.
Right click on the program exe or program shortcut.​
NOTE:
If you delete or move this program exe or program shortcut, the pinned icon will no longer function properly.
​
​
2.
Click on
Pin to Start Menu
. (See screenshot below)​
NOTE:
Sometimes y
ou may need to press and hold Shift key and then right click to see the Pin to Start Menu option.
​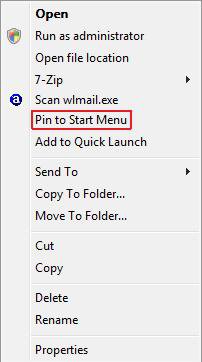 ​
​
OPTION TWO
How to Remove a Pinned Program
NOTE:
If you cannot get Vista to remove the pinned program, then see step two here:
How to Fix Recent Programs Not Being Remembered in Vista
1.
Right click on the pinned program inside the Start Menu.​
​
2.
Depending on the pinned program, click on either
Remove from this list
or
Unpin from Start Menu
. (See screenshots below)​
​
That's it,
Shawn
Last edited by a moderator: