How To Change the Vista Startup Orb
​

Information
This tutorial shows you how to change the Windows orb seen at the conclusion of the Vista boot sequence. The method for doing so is quite straightforward. The orb is composed of four images in a DLL within System32. By altering these images it can be replaced with Tux for example.

Warning
Altering a system file is never completely safe. Please see the section of this tutorial entitled Protection Measures before restarting.

Note
This method has only been done on Windows Vista Home Premium 32bit, please post your results.
Instructions
1. Download Resource Tuner(the trial is sufficient), or an equivalent DLL editor.
​
Note

:
Resource Tuner's uninstall seems clean. Nevertheless, use
Revo Uninstallerto ensure complete removal.
​
​
2.

Install and start Resource Tuner.
​
​
3.

Open
C:\Windows\System32\authui.dll
with all file ty

pes visible.
​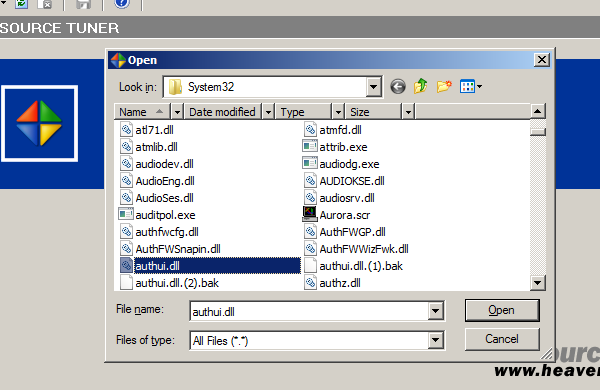 ​
​
4.

Navigate to the Image menu in the Resource Browser pane.
​
​
5.

Right click image files 17000 through 17003 and click Save Resource As. I suggest a temporary directory.
​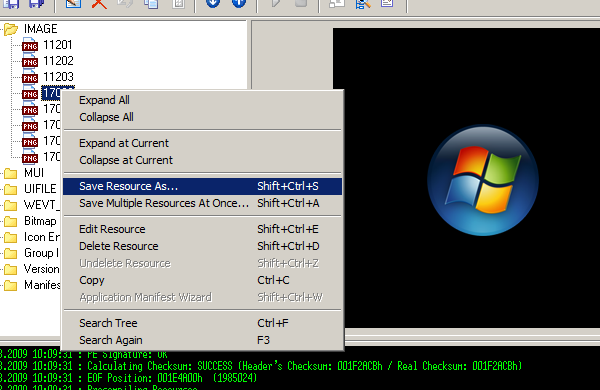 ​
​
6.

Edit them using anything from Photoshop to Microsoft Paint. Make sure to center the replacement. The images will appear in numerical order and finish with 17003 fading.
​
Warning:
Retain the original image dimensions, file type, and file name.
​
​
7.

In Resource Tuner, right click the original images and select Edit Resource.
​
​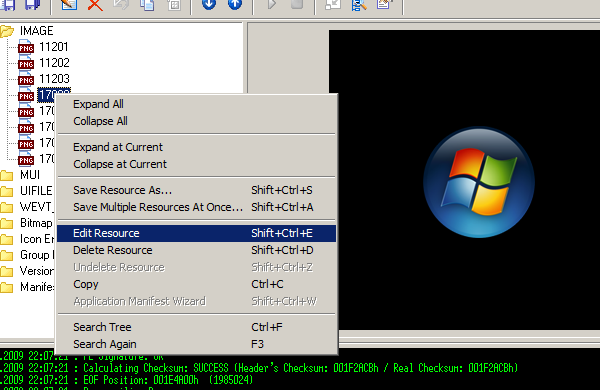 ​
​
8.
Replace each image with the corresponding altered one.
​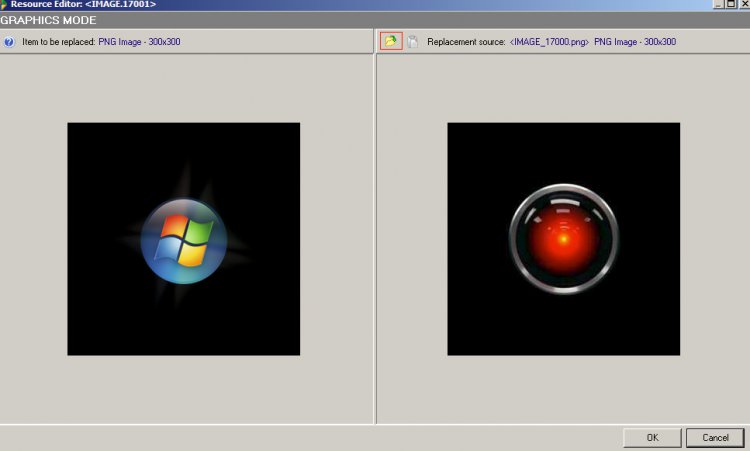 ​
​
9.

Save the library, check that everything is in place, then restart.
​
Note:
Expect a delay during the initial restart. Please see Protection Measures before restarting.
​
​
Disable Startup Sound
1.

Navigate to Control Panel > Hardware and Sound > Sound.
​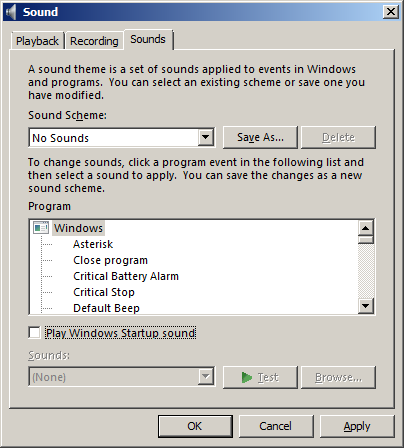 ​
​
2.

Click the Sounds tab and uncheck Play Windows Startup ound.
​
​
Protection Measures
1.

Backup the original

authui.dll

to root directory (

C:\

.)
​
​
2.
Note down the following command: copy /y C:\authui.dll C:\Windows\System32.
​
​
​
3.

If the computer will not boot after the restart, run a command prompt from the Windows System Recovery Options Menu accessed from the Windows Vista Installation CD and key in that command.
​
Note:
If you are using a computer from a manufacturer (such as Dell) the menu may be on your hard disk.
​
​
​
​

Information
If you did not backup the library use the sfc /fixnow command to restore its original state. For more information please see Brink's
tutorial
.
This is my first tutorial, please tell me how I can improve.
Last edited by a moderator: