Hello everybody.
In my seek to solve my problem i've stumble upon your forum, and I hope you guys will be able to help me solve it.
After switching internet provider I've not been able to connect to the internet on my desktop computer. The change in internet provider also meant a change in my router. This is now a Netgear CG3000.
My laptop has no problems what so ever, however it runs through the wireless (I've tried to plug in the network cable into it at and also works fine).
My network adaptor is: Realtek RTL8168C(P)/8111C(P).
I've tried to update the drivers on my desktop without any result. I've tried to reinstall the network adapter without any result. And so on.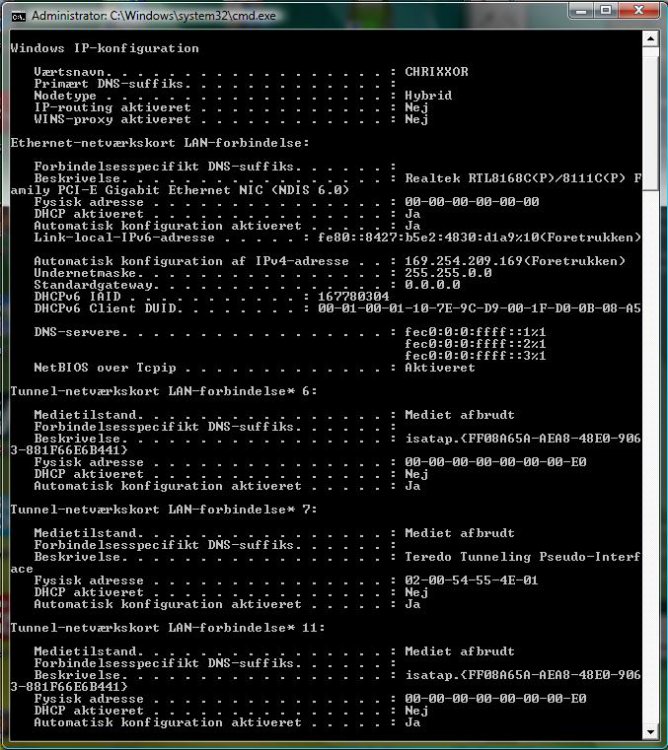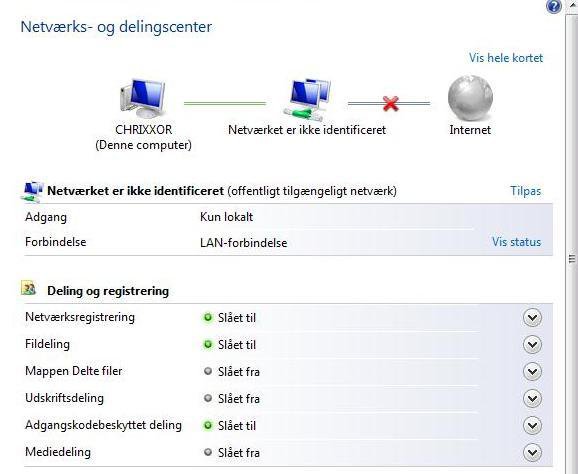 I hope you can look past my Windows language being Danish.
I look forward to hear you what you might think can solve this problem.
Last edited:
My Computer