When I came back to my computer after installing 10 updates this evening and then restarting, I had a screen stating:
Updates were not configured correctly. Reverting changes. Please do not restart your computer.
As you can see by the screenshot below, there were only two updates that didn't fail.

I Googled and researched a little. I ran the Microsoft FixIt for Windows Update and it reported as shown here: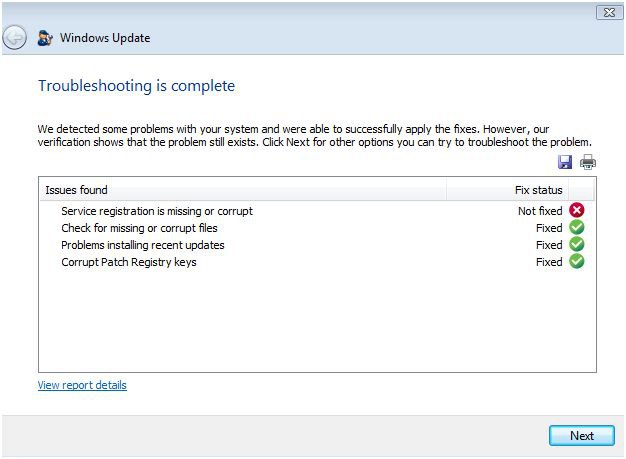 I downloaded a couple of the updates that failed, thinking to try a manual run and see what happened. When I clicked on the file it showed "Searching for updates ..." and just kept running that with nothing ever happening.
I decided to do a System Restore. After that was complete I ran sfc /scannow and it reports that no integrity errors were found.
After the System Restore was complete the Task Bar again showed that I have 8 updates to install. (10 minus the 2 that were successful the first time.) I am going to start installing these 8, doing just one at a time, and see what happens. I wanted to document this all while it's fresh in my mind. If this doesn't work I will come back and beg for some help. Hopefully I'll be able to come back and report that the updates installed.
My Computer
Manufacturer/Model

Dell DXP061

CPU

1.87 gigahertz Intel Core 2 Duo

Memory

4 GB

Sound Card

High Definition Audio Device

Monitor(s) Displays

NVIDIA GeForce 7300 LE DELL E207WFP [Monitor] 20"

Screen Resolution

1280x800

Hard Drives

SAMSUNG HD321KJ [Hard drive] (320.07 GB)

Internet Speed

DSL

Other Info

Avast Internet Security 7 / Malwarebytes Pro / WinPatrol Plus / Secunit PSI /