Every time I login to my account, windows installer pops up and then this error pops up.​
Is there a way I can prevent this from popping up? It started happening last reboot.​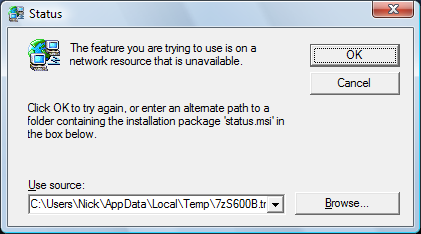 I've already tried system restoring. The last thing I did was uninstall a few programs. I googled this problem and it turns out it has something to do with my HP printer. I ended the HP task and the installer was gone too.
My Computer
CPU

Acer T180

Memory

1 gig of RAM

Screen Resolution

1280x1024