In my Ult. Vistax64, Windows update hangs. I tried numerous fixes from Microsoft (MrFixIt) and others. nothing seems to fix it, including a full system image restore from a month ago.
System Restore also seems to have had its restore points deleted as there are only two recent saved restore points/images.
And I have noticed that after booting up, and perhaps at other times, my CPU usage goes to 100%. Both the Windows update service is running (wuauserv) - see pic - and when I stop it, CPU usage gets better.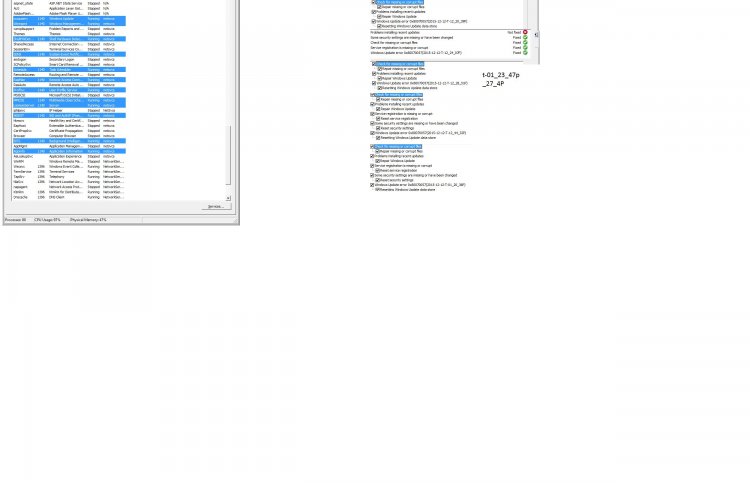 what is a bit concerning is that my McAfee virus is also taking up CPU usage as if transfer activity over the internet is heavy. No viruses are found, either via real-time scanning or if I run a manual scan on the hard drives.
I have also run an sfc /scannow , there are a lot of PendingRenames, which seem to be from the sfc command fixing errors, as well as a lot of "duplicate ownership...", which is sort of scary to see when I have a problem with my computer.
Besides the failure of the windows Update, the SFC /scannow keeps finding corrupt files and repairing them, and it does not seem just limited to a few that "are erroneously marked as corrupt" and not a problem, according to research into these problems.
The computer seems to be working fine, but not being able to install updates is a problem, and the high CPU usage is suspicious. Any help would be appreciated.
Miles