Hi all - first my apologies for another update thread, but am at my wits end. I have spent 2 days reading the threads here and on Microsoft regarding the Vista update issues and doing as much troubleshooting as possible with no luck. I previously fixed a Vista laptop with this issue but this one is proving much more stubborn.
Working with Vista Home Premium 64 bit on a freshly restored dv4-1435dx (received it with SP1 and applicable updates). All was working fine at that point as far as updating. I ended up with a manual update of SP2 as it would not auto update that. While it completed fine, and says SP2 in my system info -- strangely, my update list shows that failed 5 times, but no entry for successful. Not sure if this is a problem or not. If I go to install SP2 again it says already installed.
Then got the dreaded checking for update issue that wouldn't stop. After researching -- I tried every single suggestion, updating each item with the standalone updater or link one by one, turning off AU, turning off AV, restarting each time, adding again and they ALL have installed without any problem. (Have IE7 installed so leaving the IE9 one out.) Just finished installing the system update readiness tool and that is where I am now.
Because there are so many suggestions and I keep finding new links, installers, updates, and they change over time, I'm afraid I may have put some older ones or not gone in the correct order. I can install anything manually but still no luck when I try to do automatic updates - left it for 15 hours and nothing.
Also, I did the scannow test, and it found some errors that said "could not be fixed" or something like that - I have the log file from that but not sure how to correct this or if that is necessary
Any help would be much appreciated. I have old legacy hardware for work that must use XP or Vista and I have to keep up with this for that reason on a few units

Thanks!!!
Here is the entire list of updates as of right now: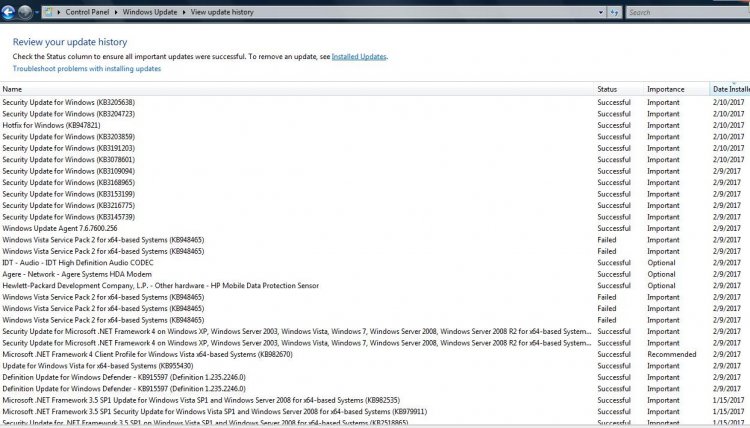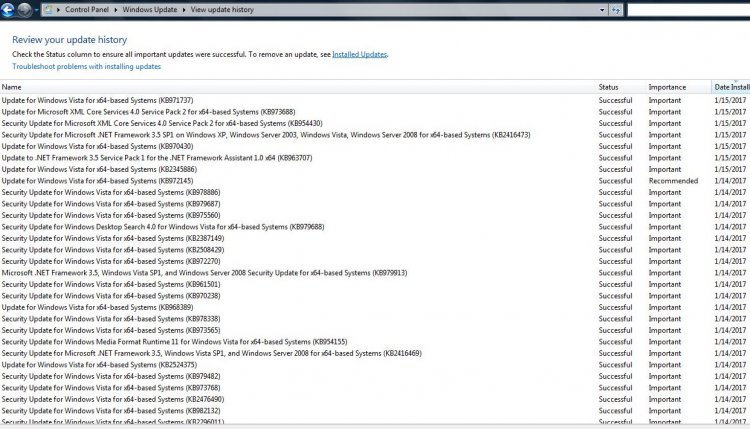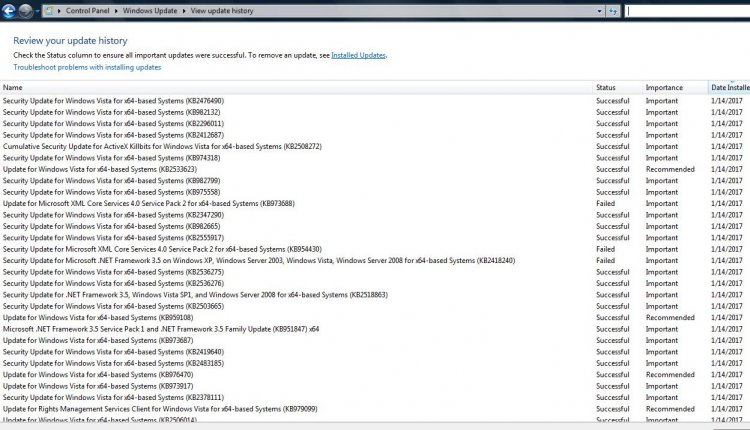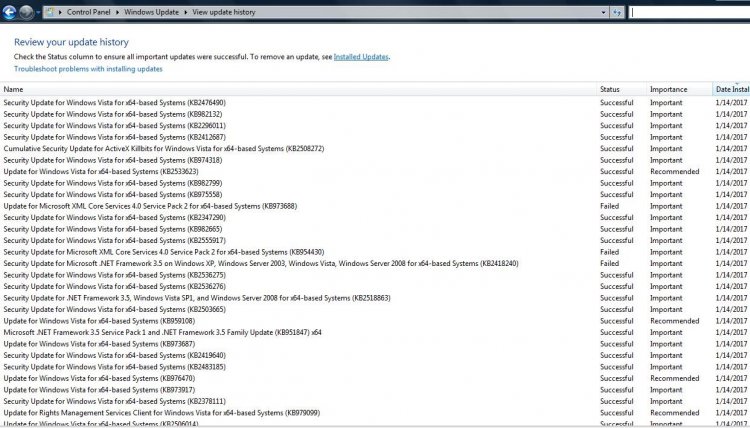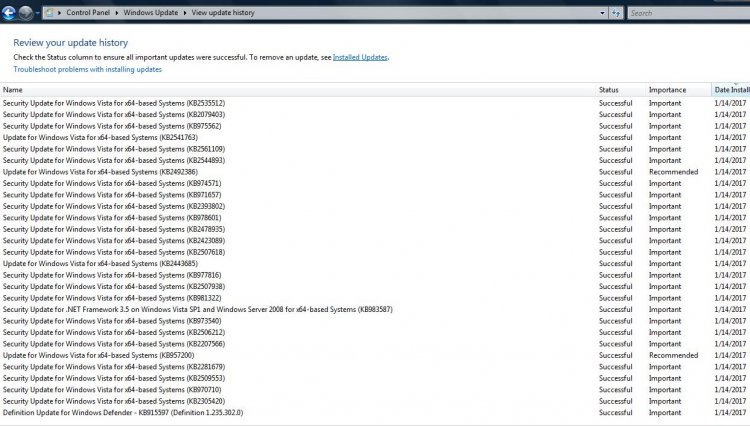 My Computer
Manufacturer/Model

dv4-1435dx