Good afternoon,
I have a strange problem that has been happening for over a year!
When I
boot
or
restart
the laptop I get a repeated sound just prior to getting to the desktop. When the desktop appears and I click
Start
, the
search box
is filling up with
apostrophes
[as per the screenshot below]. I use the
backspace
to get rid of them and then all is well. This problem does
not
recur again throughout the duration of me using the laptop, however long that may be. It
only
happens if I
restart
or
boot
.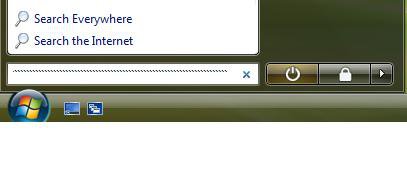 None of the keys are stuck.
I have clean installed several times.
The install disk is genuine.
WU is fully up to date.
Any insight would be greatly appreciated.
Thanks in advance.
My Computer