Greetings fellow members of the vistax64 community.
It has come to my attention, that I have multiple issues with my computer that need resolving. After multiple fail start-ups and multiple BSOD on my 32-bit, Microsoft Vista Ultimate system. This thread will contain information regarding the problems I am currently facing and hopefully this community will provide a solid answer that will help solve every issue.
My first problem, involves "Device Manager"
As you can tell, with the image provided...
"Consumer IR Devices" has a yellow triangle located next to it. This indicates that the following device is currently facing difficulties, related to the driver.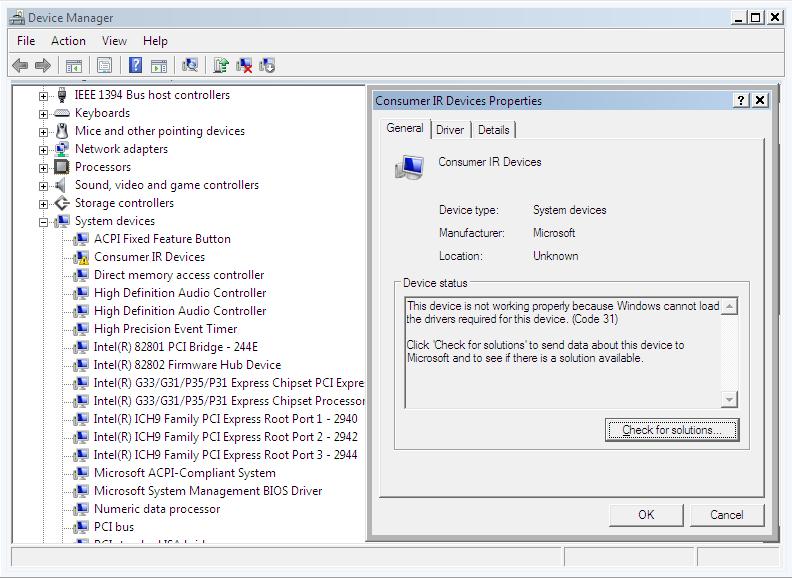 I then decided to take it one step further and troubleshoot a Microsoft software that detects problems with your system and driver related errors, I received the following results and information: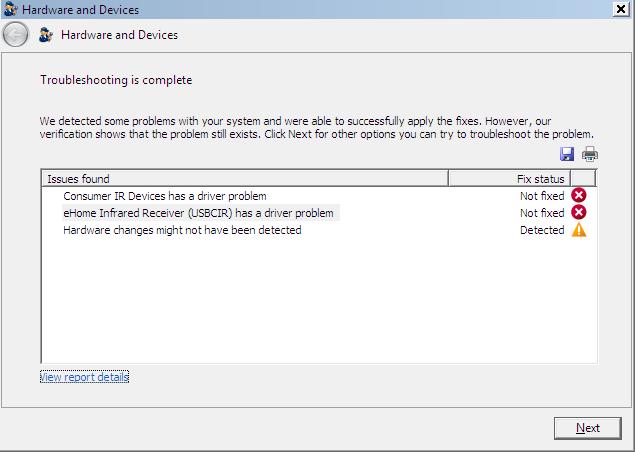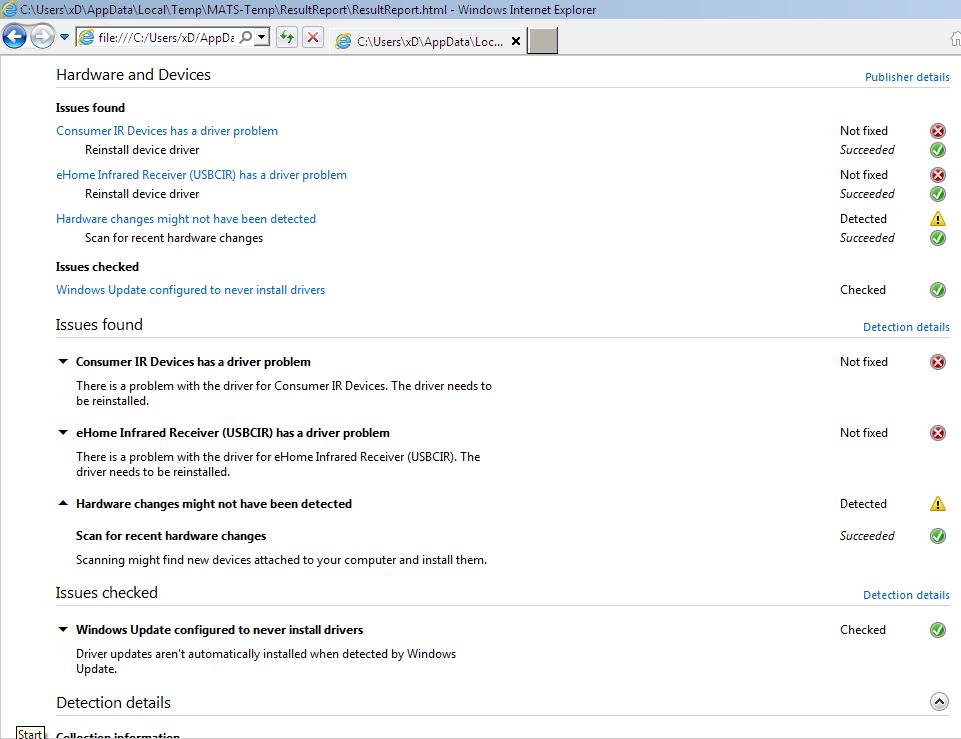 My Computer
Manufacturer/Model

m9180a