Hi, I'm having a lot of trouble- I can't boot into windows. The PC begins to boot, then just after it reaches the 'loading windows' screen, I get the following blue screen :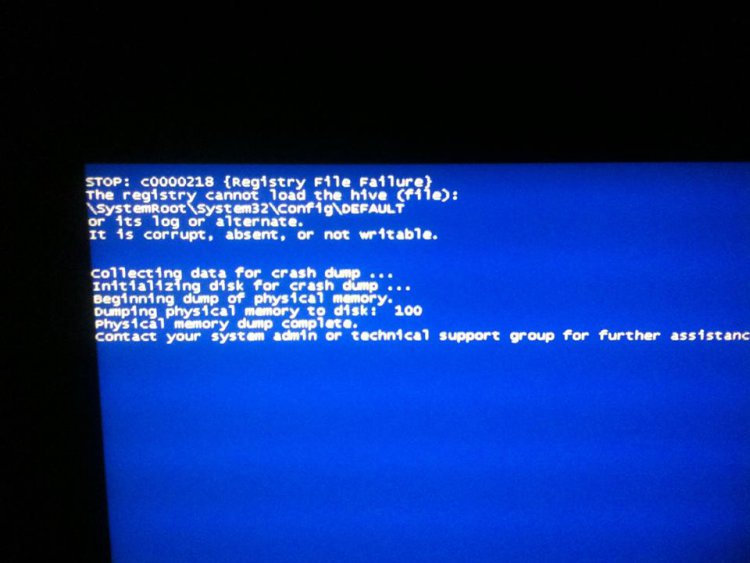 .
This occured after a powercut. Power went out, and when I turned the PC back on, I got the blue screen. So I'm guessing the registry was being written to just before the power went out.
I have tried safe mode, booting from last known good configuration, I've run chkdsk /r /f, chkdsk /f, to no avail.
I'm currently running on Ubuntu from a USB memory stick, and I can access the hard drive/ windows files. I can go into Windows/system32/config and also the 'regback' folder, although I'm a little afraid to touch those files, in case i destroy the system completely. I can also hook the hard drive up to a laptop running Windows 7, via a SATA-USB adapter.
I do not have a vista recovery disk or the install disk, I never got the installation disk when I bought the PC in 2008.
I'd be eternally grateful to get this resolved...
I also tried System restore, but I got an Error: I/O device error 0x8007045D. Cannot restore the system at all, with any of the restores.
My Computer