I woke up this morning to find that all of my Windows Vista fonts are suddenly jagged and nearly illegible. I've puttered around in my fonts settings -- clear text is turned on, I've changed settings and restarted, I checked my graphics card driver, checked my monitor settings, checked my browser settings... everything is right and tight, what's supposed to be turned on is turned on, etc. In fact, any changes I noodle about with just make it
worse
(i.e. fiddling with the browser font settings).
Attached is a picture of what google looks like in this brave new world: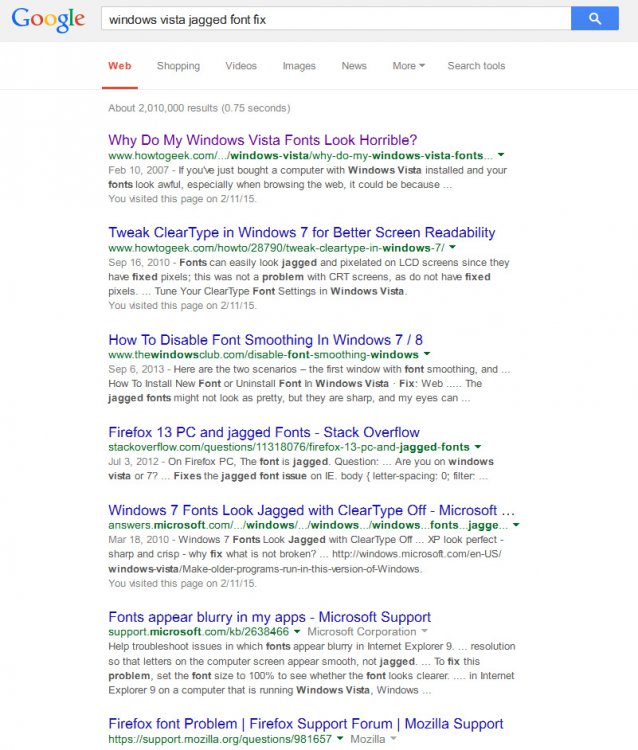 I can't screenshot my excel or word docs because of the info contained therein, but they're just as bad or worse than that google screenshot. I have such a headache from looking at the screen and I have no clue what's going on.
Does anyone have any ideas? Please help.

My Computer