***** IMPORTANT NOTICE About Windows Update Errors as of August 3, 2020 *****
Microsoft has announced they will deactivate Windows Update on August 3, 2020 for computers with unsupported Windows operating systems that do not support SHA-2 code signing - see the Microsoft support article
Windows Update SHA-1 Based Endpoints Discontinued for Older Windows Devices
for more information. Win XP and Vista users will typically see one of the following error codes when Windows Update is run after this date.
Error code 80072ee2 or 80244019: The device cannot connect to Windows Update.
Error code 8024402c: The device is unable to locate Windows Update.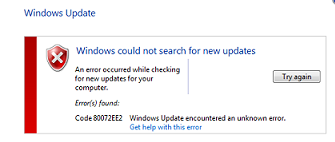 This also means that the instructions below that were originally posted in January 2018 will no longer be able to fix Windows Update and automatically patch Vista SP2 back to end of extended support (11-Apr-2017). If you must perform a clean reinstall of your Vista SP2 OS please post in the thread
Vista ISO Download
and request help to obtain a "fully updated" ISO that includes SP1 and SP2 as well as all ~200 Vista security updates released between May 2009 (the release date of SP2) and April 2017. If you reset your Vista computer to factory condition (or simply need to patch your Vista SP2 OS to end of extended support) and need help downloading and installing your missing security updates see greenhillmaniac's 08-Aug-2020 thread
Windows Vista Update Repository (until April 2017+)
in the MSFN Vista board for additional information.
______________________________________________________
How to Fix Vista SP2 Windows Update "Checking for Updates..." Hangs

(Invalid as of 03-Aug-2020)
What Are the Symptoms?
There is a known issue on Vista SP2 computers where
Windows Update can hang on "Checking for updates..." for several hours (or even days) without throwing an error message
. This problem was first reported in August 2015 and these slow Windows Updates have become progressively worse over time. Extended support for Vista SP2 and IE9 ended on 11-Apr-2017 but many users have recently discovered that they still have a large backlog of available updates waiting to be installed because Windows Update has not run to completion for several months or years. Users who perform a clean re-install of their Vista OS will encounter these "
Checking for updates...
" hangs as soon as Service Pack 2 (SP2) is applied.
When one of these "
Checking for updates...
" hangs occurs the Windows Update Agent (wuaueng.dll) v7.6.7600.256, running under the Windows Service Host Process svchost.exe, will saturate an entire CPU core (e.g., 100% CPU activity on a single core CPU, 50% CPU activity on a dual core CPU). Affected users might notice a significant decrease in system performance or hear their cooling fan run constantly when their CPU begins to overheat but there is no network bandwidth consumption or rapid disk reads/writes associated with this problem.
How Do I Fix These "Checking for updates..." Hangs?
In June 2016, IT expert Dalai began posting a list of "speed up" patches (a small number of security updates for the Win32K.sys kernel mode driver, graphics components, and IE9) that can be manually installed to fix this problem. See his background information <
here
> that explains why these "
Checking for updates...
" hangs occur.
Step-by-step instructions
for Dalai's solution are posted on page 1 of m#l's thread
Updates not working, it has been searching for updates for hours
in the MS Answers forum. These instructions explain how to download and install the recommended Windows Update "speed-up" patches (.msu standalone installers) for Vista SP2 and IE9 [
KB3205638
(rel. 13-Dec-2016);
KB4012583
(rel. 14-Mar-2017);
KB4015380
(rel. 11-Apr-2017);
KB4019204
(rel. 09-May-2017) plus
KB4018271
(rel. 09-May-2017) if IE9 is installed].
The first footnote added June 2017 to those instructions describes
five emergency out-of-band security updates
released for Vista SP2 in May and June of 2017 that patch vulnerabilities for the NSA-leaked exploits EnglishmanDentist, EsteemAudit and ExplodingCan. These critical updates will not be delivered to Vista SP2 machines via Windows Update and must be installed manually as instructed in the thread
More Shadow Brokers Exploits Patched June 2017 for Win XP and Vista
.
The second footnote added April 2020 includes a fix for an issue where Windows Update can throw an
error 800B0109
("
A certificate chain processed, but terminated in a root certificate which is not trusted by the trust provider
") when it tries to install
KB4014984
(
Security and Quality Rollup for NET. Framework 2.0, 3.0, 4.5.2, 4.6 on Windows Vista SP2 and Server 2008 SP2: April 11, 2017
).
Where Can I Get More Help?
If you require further assistance start a new topic <
here
> in the Windows Update board of this forum.
Acknowledgements
All credit goes to Dalai for posting the original solution at
Search for Windows Updates Takes Forever? - A Possible Solution
. Kudos as well to all the Vista SP2 users who tested Dalai's suggested "speed up" patches each Patch Tuesday until end of support and provided their invaluable feedback in ScousaJAY's thread
windows update just seems to hang while checking
.
--------------
32-bit Vista Home Premium SP2 * Firefox ESR v52.9.0 * Norton Security Deluxe v22.15.3.20 * Malwarebytes Free v3.5.1-1.0.365
HP Pavilion dv6835ca, Intel Core2Duo T5550 @ 1.83 GHz, 3 GB RAM, 250 GB Western Digital SATA HDD, NVIDIA GeForce 8400M GS
Last edited:
My Computers
Operating System

32-bit Vista SP2 Home Premium

Manufacturer/Model

HP Pavilion dv6835ca

CPU

Intel Core2Duo T5550 @ 1.83 GHz

Motherboard

Quanta 30D2 (U2E1)

Memory

3 GB RAM

Graphics Card(s)

NVIDIA GeForce 8400M GS

Sound Card

Realtek High Definition Audio

Hard Drives

250 GB SATA Western Digital Scorpio WD2500BEVS 5400 rpm

Other Info

Malwarebytes Premium v3.5.1-1.0.365 * Firefox ESR v52.9.0

Operating System

64-bit Win 10 Pro v22H2

Manufacturer/Model

Dell Inspiron 15 5584

CPU

Intel i5-8265U @1.60/1.80 GHz

Motherboard

Dell Inc. 07R8NW

Memory

8 GB DDR4 SDRAM

Graphics card(s)

Intel UHD Graphics 620

Hard Drives

Toshiba 256 GB KBG40ZNS256G NVMe SSD

Other Info

Microsoft Defender * Malwarebytes Premium * Firefox